You Don't Have to Take Our Word for It!

Here's what some of our satisfied customers have to say about Arco Tire & Service: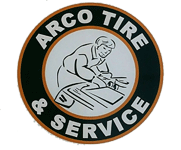 I usually drop my vehicle off after work, leave the keys and the next morning, everything is fixed. Accurate and fast service. Thanks Gary.

B.A.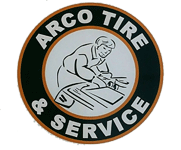 Called the owner about a flat, dropped in and he told me he couldn't replace my run-flat tires because of the special equipment required. Referred me to another shop that could do the work instead of just turning me away outright.

N.H.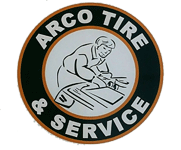 Great service, highly recommended. My check tire light came on after shortly getting my tire replaced at another shop. I had to drive across the state about 4 hours after I discovered it. I show up, no wait, he checks my tires for a leak, fixes the pressure and I'm on my way. Took about 5 minutes (usually I have to at least wait for the cars in front of me), and when I offered to pay or at least give a tip he said he didn't do enough work to deserve one.

J.W.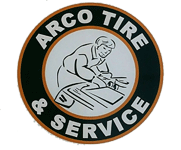 Extremely friendly and don't overcharge for work.

D. B.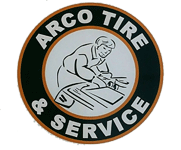 Super honest guys. The "tire pressure" light went on in my car. I tried to put some air in myself and found it not so easy to do. They checked out my tires, put air in them and told me nothing was wrong. No effort to sell me something! That builds trust! Thanks, guys!

L. C.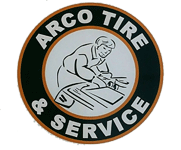 Always reasonable, thorough, and reliable. They have always been honest and fair with me.

K. M.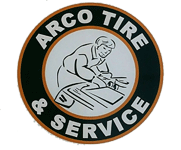 Probably the most honest mechanic in the greater Boston area. Unless it is small, regular maintenance like an oil change, he doesn't like to quote you a price until after he has had his hands inside the engine. He will ballpark it for you though. He handles jobs big and small, and does them quickly and at good prices. It is a good idea to call ahead though.

M. B.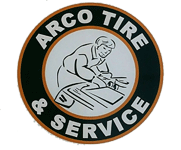 I had a starter problem with my wife's Honda Odyssey. I called Arco Tire and Gary was exceptional. He told me to have the van towed to the garage and after one hour he called me and told me the problem was with the starter. He had the van fixed and we were very pleased with the great service we received. Gary kept me informed and his service was excellent. Gary, thank you. I am glad that I have a new mechanic for our family cars. You are honest and have very reasonable prices.

L. A.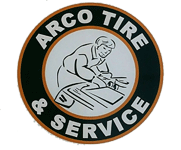 I DIY my brake work but got out of my league on a repair. They diagnosed the issue and gave me an honest assessment that corroborated what I researched on my own. Gave a fair price to fix it. Will go here for any repairs I can't handle from now on.

D. B.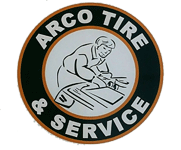 Great place. Worried I had two leaking tires, but turned out that the rims were the issue. Fixed in less than an hour and cheaper than I could have hoped for.

T. Y.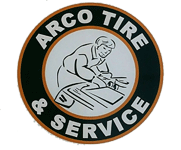 I had a flat tire with a broken air valve and a potential flat elsewhere. I called early in the morning and the mechanic on the phone helped me set up a time for when they opened. I accidentally came in early and they saw me 30 minutes before opening anyway. The service was very quick and very professional...the quality and speed of service was excellent. He ended up not needing to replace the tire and saving me a lot of money that I was expecting to have to spend. I would highly recommend this mechanic and will be returning for future car needs.

M. C.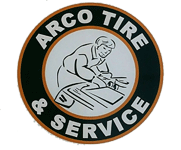 These guys are great. I can always make an appointment quickly, often the same day. They consistently give me the best price, and I have shopped around. They include balance and alignment when you buy tires. Others charge $90+ for this. They are straight shooters, no bs.

A. B.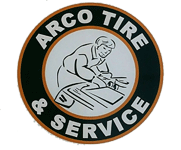 These guys are good and competent, and will not lead you astray...this is my go-to place. Fair prices, not out to get all your $$.

T. B.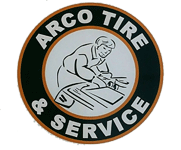 These guys are wonderful. They are honest and straightforward and their prices are affordable. They looked up the price of the part I needed and quoted me a price for the repair - all for free, no diagnostic cost. They told me the part would be expensive to order, so I bought it online by myself at a cheaper price and they installed it for just the cost of labor. I also brought my previous car here and they were very fair and helped me out a lot. I definitely recommend this place.

A. S.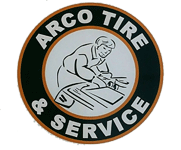 Excellent, prompt service. Found my new mechanic!

A. Y.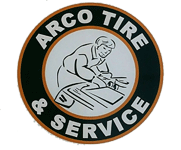 I had what I thought was a flat tire - turned out someone had just let the air out of it. They thoroughly inspected the tire, patched any possible leaks, put it back on the car, and I was on the road again in under 20 minutes. Friendly service. Integrity. Amazing. It's no wonder they get nothing but rave reviews!

M. D.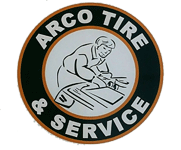 I needed to replace all 4 tires to pass state inspection. He was honest, communicates well with the other guy who works there, and gave me an excellent deal.

S. C.
Discover More About Reviews and Repair Services At Arco Tire & Service in Somerville

Auto Repair Near Brookline
Auto Repair Near Everett
General Maintenance